Welcome to Vin Ads.
Your quality lead provider.
We generate 1st party, organic, home grown traffic via classifieds & research sites and drive them directly to your dealership website. Our proven lead generation system has a record of outperforming any lead generation software available in the market.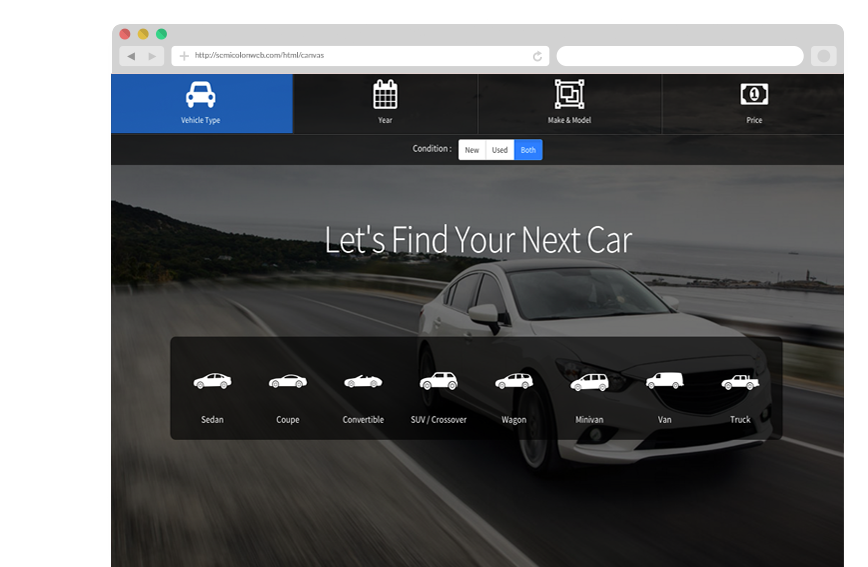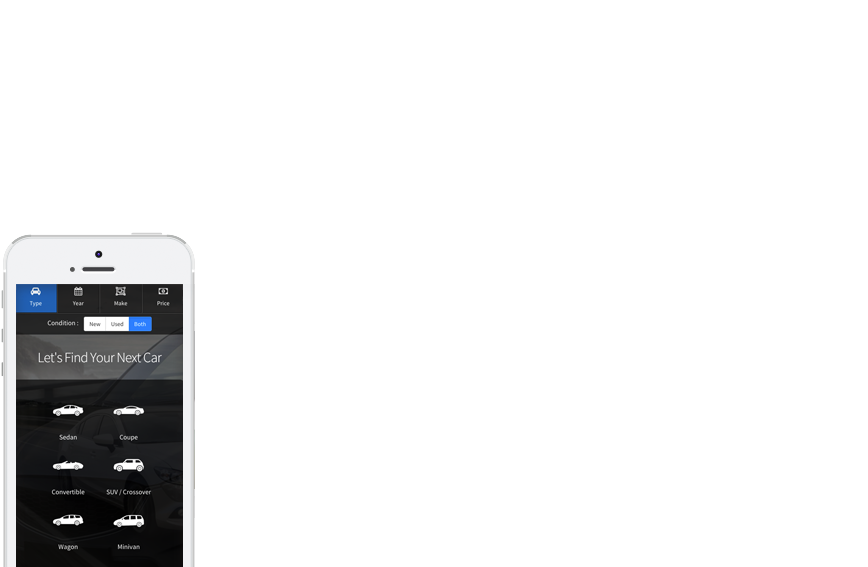 More exposure generates more leads.
NEW CAR LEADS
The best way to increase your dealership's online exposure is through the VinAds syndication system. By syndicating vehicles across multiple platforms you can ensure that your online inventory is always up to date and that customers have access to the most current information available. Saving yourself time and hassle while improving your online management system, vehicle syndication is a vital part of any successful dealership's online marketing platform.
Behavioral Targeting.
USED CAR LEADS
Not only does vehicle syndication save dealers time and money, it also improves the effectiveness of their online advertisements. By allowing all ads across multiple platforms to be updated simultaneously, dealers can ensure that customers have access to information about every available vehicle, helping to improve communication and grow sales.
Relevant classifieds. Local leads!
CPO LEADS
Classified sites offer dealers free access to thousands of prospective buyers, making it a budget friendly solution for advertising inventory, increasing market reach, and creating more impressions. Dealers attempting to increase online traffic and drive sales can utilize vehicle syndication to reach the greatest number of potential customers in as little time as possible, making it a critical part of online marketing efforts.
A solution for everyone.
SUB-PRIME LEADS
Vehicle syndication provides dealers with a single location from which to manage, maintain, and distribute their posts to multiple listing sites. This results in more posts for more vehicles on a wider variety of listing sites, significantly improving dealer advertising and marketing efforts. By placing relevant content, product information, and promotional deals on multiple websites and social media pages dealers will reach more prospective customers faster and with better results.
Vin Ads on AUTOMOTIVE CLASSIFIED SITES
AUTOMOTIVE DEALERSHIP LEADS
At Vinads, Vehicle syndication helps place content in front of new audiences, build brand recognition, and grow a site's traffic.
VIN ADS
Search engines do not penalize sites for using syndicated content, rather this content helps dealer marketing efforts by creating more search engine approved inbound links, improving market reach, and increasing search engine visibility.
TRAFFIC
Whether you're looking to generate more traffic for your site, increase brand visibility, or communicate with prospective customers more effectively, vehicle syndication is a great way to grow and develop your dealer's SEO.
WHY
Sending customers directly to your website is THE FUTURE! Say no to third-party leads.
WHERE
Protect your backyard, work your way outward! Dominate your PMA, establish organic placement, support with minimal ppc, move onto conquesting.
We work based on performance rather than promises.
VINADS TECHNOLOGY.
We have created a more streamlined system for obtaining higher quality leads with the creation of specialized campaigns. We expand your dealership's lead generating efforts and target higher quality customers throughout all stages of the buying process, let's get started.
100+ satisfied customers can't be wrong. Let's talk
What Our Clients Say?

The Vinads Team has a genuine interest in the betterment of my dealership, and they are instrumental in creating transparency in my Google Analytics.

I can strongly recommend this program to any dealership that wants to close more deals from their internet marketing efforts.
Some of our clients.
Below is a list of dealerships that we currently service