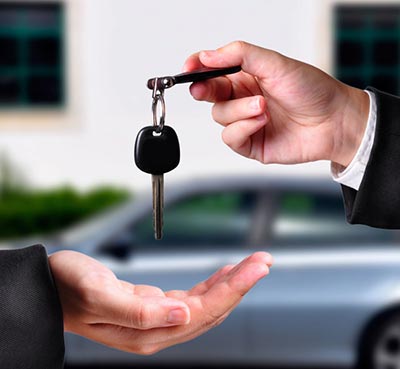 Generating high volumes of quality leads is a continuous process for car dealers who are always aiming to increase prospects and drive sales. The best way to maximize lead generation and expand market reach is through a varied approach that directly targets specific consumer segments looking for specific services or products. VinAds 360 works to generate leads by targeting consumers looking for things as specific and varied as subprime loans, used cars, new cars, service departments, or lease turn-in, promoting the deliverance of more leads from different sources thereby improving online visibility and optimizing overall lead generation. By expanding your dealership's lead generating efforts and targeting high quality customers through the creation of specialized campaigns, VinAds 360 has created a more efficient and effective system for obtaining leads.
In addition to their enhanced lead generating process VinAds 360 offers lead follow-up assistance, helping dealers convert more leads into sales. Bringing leads full circle is key to a dealer's success, which is why increasing the number of high quality leads a dealership receives results in more conversions and greater ROI. Once a dealer receives a lead it is essential that they follow-up in a timely and effective manner. VinAds 360 is web based, enabling sales managers and associates to view and respond to leads from anywhere at any time. The system also maintains a record of all dealer-consumer correspondence and can be used to schedule future follow-ups, make appointments, and monitor the activities of sales personnel. The use of this system allows managers to access all lead information and scheduled follow-ups from a single interface, ensuring that no leads are ever lost or left unaccounted for.
In order to fully optimize each lead they receive a dealer must maintain an information database that enables them to follow up with prospective customers for years to come. VinAds 360 allows sales associates to easily store lead information and assists with the gathering of pertinent customer information. Receiving a quality lead is not enough to sustain a dealership, leads must be efficiently cataloged, organized, and ultimately converted into sales. By continually following up with quality leads dealers can generate business in the present and future, driving sales and further enhancing ROI. Bringing a lead full circle does not require the immediate conversion of a lead to a sale, rather this conversion can take place months or even years after a lead is initially received. Dealer Leads 360 gives dealers the tools they need to sustain leads over time, increase revenue, and grow their business.
VinAds 360 helps dealers gain more leads that convert to sales by targeting customers of all kinds. Whether a buyer is searching for special financing, looking to turn in a lease, or in need of a quality service department VinAds 360 draws leads from every angle, providing dealers with a greater array of prospective customers. By verifying leads prior to disbursement dealers are guaranteed to receive serious leads from pre-qualified buyers. This process helps ensure that dealers no longer waste precious time and resources following up with casual shoppers, giving them more time to spend chasing quality leads, gaining new business, and generating sales.

Through their expansive network of automotive sites, affiliated websites, and various SEM channels, VinAds 360 generates thousands of quality leads for participating dealers, helping to drive sales and expand their market reach. This comprehensive system not only works to generate more leads for dealers, it also helps dealers effectively convert leads to sales. VinAds 360 is an efficient and cost effective solution for dealers looking to connect with serious and qualified online shoppers. Although lead generation is key, the ultimate goal is to generate more sales for your dealership and by producing more leads with excellent closing ratios VinAds 360 will help grow your business, expand your consumer base, and realize higher profits.
Start a
FREE

trial today!
Fill out the form below for a FREE trial!