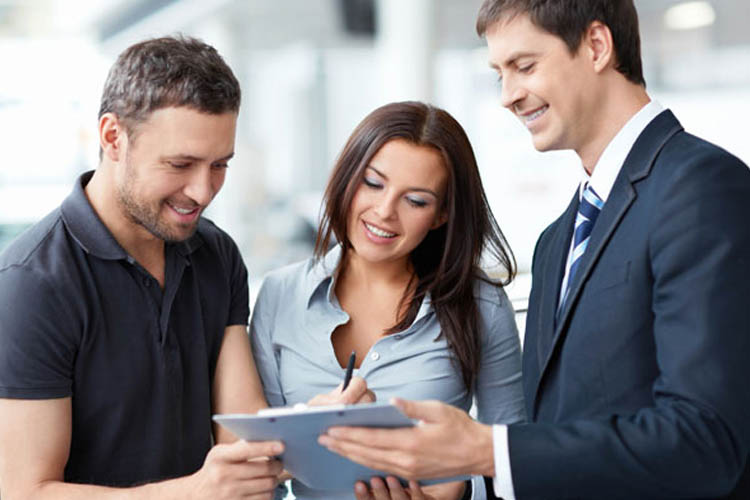 It doesn't matter if you're an established automotive company or a local car dealership trying to increase sales and productivity, generate more online leads, or grow awareness. SEO, which stands for Search Engine Optimization, is a powerful asset for any business when it comes to internet marketing strategies. The implementation of SEO in business culture has shown an increase in awareness from customers and more potential business leads.

In an overpopulated sea of search results being at the top of the list in an online search is an invaluable position for any company or business website. SEO is a system that specifically aims to optimize or increase the visibility of your website and allow people to search and find it more easily. It includes a series of steps, which include keyword research, creating new and updated quality content, and establishing and increasing inbound links. Together, these steps increase visibility, awareness, and overall effectiveness of a company online.
Knowledge about keywords is an important first step to search engine optimization. Keyword research provides specific information about what keywords and phrases are most successful in online search results. The recommended ratio of keywords on any page is approximately 2-3 percent of all text. SEO as a whole is a system that utilizes specific quality keywords, questions, and key phrases to drive targeted traffic to your dealership website. One thing to note is that excessive keyword phrases can negatively affect the quality of the writing itself, which will negatively affect the quality and ranking of the website. It's important to provide information in a way that is accessible and affable with search engine operations. LSI comes in handy and acts as a way to avoid excessive use of keywords by providing synonymous phrases for keywords. With an effective group of keywords you can begin to generate online writing content.

Search engines really like fresh and updated content. Using certain keywords and keyword strategies, build out your site content with engaging material and relevant pages that have useful information for customers. If your customers find the content helpful in their buying process then search engines will find that content as well. One example of keyword strategy would be to target the local market and use phrases like, "buy a car Los Angeles" instead of, "buying a car". By using specific terms that drive a more targeted local consumer base you can become more visible and successful in your area. It's important to keep online content fresh but also consistent in tone and subject. Another avenue of creating content is through he use of social media. For instance, in creating and using a dealership blog you can drive traffic to your site and aid the process of search engine marketing. Most often it is the dealer sites with the most updated and consistent content that win in the long run. Keeping content fresh and relevant means that your site will perform better in the search engines.

With quality content on your side the process of establishing and increasing the number of inbound links to your website becomes easier. Establishing and generating these links is crucial in Search Engine Optimization. Generally speaking, the more relevant sites that have a link to a page on your auto dealership websites, the better your rankings will be. It is important to research and go for inbound links that adhere to Google's standards of quality. Search engines see a link to your site from another place as a vote or recommendation. The more people talk about you the easier the search engines will find you too
We own and operate
over 300

classified sites...

Automotive Dealership Leads Platform
Start a
FREE

trial today!
Fill out the form below for a FREE trial!