High
Conversion

Dealer Websites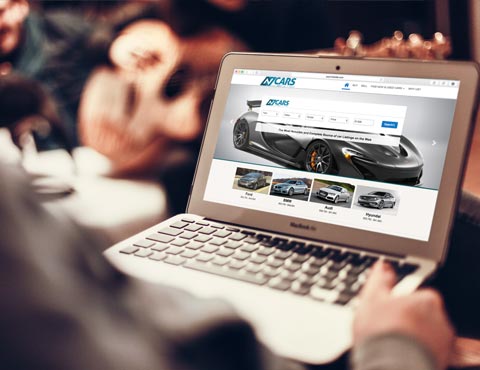 Advertising your dealership online is essential to its success, but in today's ever-changing world of SEO this can be an insurmountable task. From SEO, to PPC, to social media, online marketing is extremely multifaceted and complex. The task becomes that much more difficult, however, when optimizing franchise dealer websites. It is important for franchise dealers to implore the help of trained SEO professionals with the skills and experience necessary to establish high quality websites that rank on the first page of SERPs.
The task of creating franchise dealer websites that are unique yet still remain true to the brand as a whole is challenging. Without establishing the right kind of SEO, franchise dealers have a significantly harder time appearing at the top of SERPs. Optimizing for both your brand and your particular dealership can be an arduous task. With the help of trained, experienced, and skilled SEO professionals, franchise dealer websites can rank well for both localized and general search queries without wasting valuable marketing dollars on poorly performing keywords.
Franchise dealer websites are the crux of SEO campaigns, and in order to drive traffic, improve conversion rates, and increase overall sales, these sites must be easy to navigate, properly coded, and full of informative captivating content. The best way to improve on-site optimization is by ensuring that your site functions properly. Broken links, slow loading pages, and confusing layouts discourage visitors from delving further into your dealership's website. Customers seeking pertinent car buying information have innumerable options at their fingertips. In order to remain competitive dealers must ensure that their sites are not only ranking well on SERPs, but also functioning at their highest potential.
Responsive
Dealership

Websites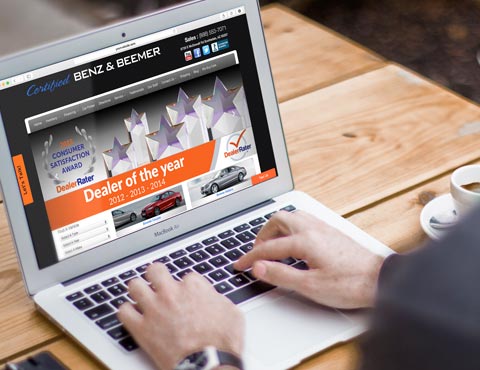 SEM is comprehensive and SEO consultants must be able to integrate a dealer's online marketing efforts into one cohesive plan. Franchise dealer websites that help optimize other components of SEO plans work as a self-perpetuating machine. By incorporating social media into your dealership's website SERP rankings can be significantly improved, extending your market reach and driving online traffic.
Well-written and concise content is what ultimately determines visitor retention, click throughs, and showroom visitations. Additionally, content has a significant impact on a dealership's SERP rankings. Now more than ever content is key. Search engines are constantly working to improve user experiences and content is quickly becoming an instrumental factor in determining a franchise dealer website's success. The use of things such as search specific landing pages not only helps drive traffic, but also helps dealers create a lasting and positive first impression with potential customers. Accounting for the wants and needs of online viewers is an integral part of creating successful SEO campaigns.
Franchise dealer websites essentially function as online showrooms where interested parties can view inventory, connect with personnel, and research their preferred vehicles. By developing quality sites with useful content, dealers will experience increased traffic and higher conversion rates. Overall, dealer websites should be unique, fulfill search engine optimization guidelines, and help buyers find what they need. With the help of trained, skilled, and experienced SEO professionals, dealers can enhance their sites to increase profit margins, improve online visibility, and reap the many other benefits of SEM.
Start a
FREE

trial today!
Fill out the form below for a FREE trial!